Am I the Right Therapist for you?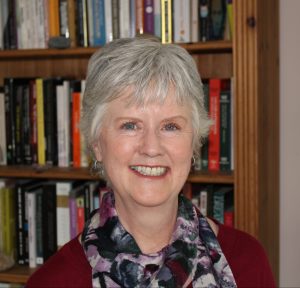 I am a psychoanalytic psychotherapist and an experienced qualified counsellor, a supervisor and a trainer.
I have over fifteen years' qualified experience working with people of diverse ages, genders, sexualities, race, ethnicities and backgrounds.
I offer space, time and relationship for you to explore what concerns you and has brought you to therapy at this time; bringing insight, new perspectives and opportunities for change – with the aim of enabling you to live your life more freely and fully.
I have worked in the NHS, hospital and GP surgeries, charity sector and in
private practice. I have also been head of service for a local community
counselling service, leading a clinical team of supervisors and over 30
counsellors.
I am available as training therapist for psychotherapists, counsellors and
clinical psychologists.  I am a qualified psychoanalytic and
psychodynamic supervisor and offer individual supervision to qualified and training psychotherapists and counsellors. I also offer supervision of
supervision.
In my work alongside my private practice, I am a group supervisor at The Counselling Centre in Tunbridge Wells; a BACP accredited community counselling service. I also train counsellors on their BACP accredited diploma in psychodynamic counselling.
Coronavirus
I am now offering sessions in person in a well ventilated room with an air
filter and maintaining social distance. I can offer video session by zoom if
either of us need to isolate.